For just 18,80 EUR the Comduo.de Plus Player offers you the following additional features till the end of the 2023/2024 season:

Player details including market value and points charts!

The charts of market values and points of every player will help you to find the ideal time for buying and selling players!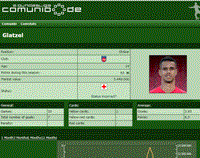 Player status!

In your lineup injured or banned players are marked, as well as the points from the last game day are shown!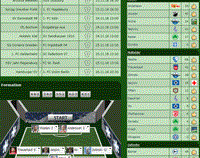 2. Bundesliga prediction game
The prediction game is an add-on to the manager game
and allows you to predict all 2. Bundesliga games in your community. Predictions can be submitted until the start of every game. After kick-off you can see the predictions of your fellow community members.
Live standings
keep you always up-to-date on the prediction game. Inter-community statistics can be found in the
forum
or
newsletter
.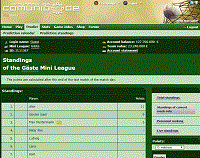 Strength analysis!

For every part of your team you can analyze your strength compared to your community members. By doing so you can quickly identify the weaknesses of your team and those of your opponents! You also have access to past game day results of the season.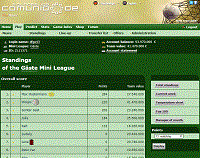 Lineup of your fellow members!

The user details show which players have been lined up on the last game day.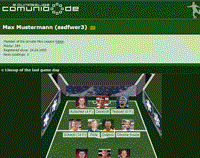 Graphical improvements and easier handling

Plus Player have links to player and user detail pages in their lineup and on the transfer list. They can also use smileys and BBCode in the news! Purchase price and dates are shown, when a player is to be sold. Also there is the possibility of creating community polls.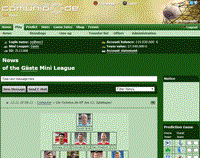 Priority access

Plus and Pro Player get priority access during high traffic times, e.g. after the points calculation for the game day!